What is webcam modelling?
A webcam model interacts online, via a computer with an internet connection and a webcam, with various customers from different parts of the world, mostly the USA, Canada, Australia and Western Europe.
Webcam models have to entertain customers and are paid for every minute of virtual interaction. It doesn't matter if you are a woman, a man or a couple; Standard Acasa gives everyone the same excellent earnings opportunities! Using Standard Acasa, you are registered on the first pages and recommended to members from your first login, because we want to make it easier for you to earn money from the first day! This exclusive promotion can be found only with us!
How much money can be made webcam modelling?
You can make a lot of money by webcam modelling, because you can entertain several customers at the same time; you can earn up to €100 A DAY or even more!
This means that webcam modelling can bring you up to €5000 in a month!
Here are a few examples of Standard models' earnings: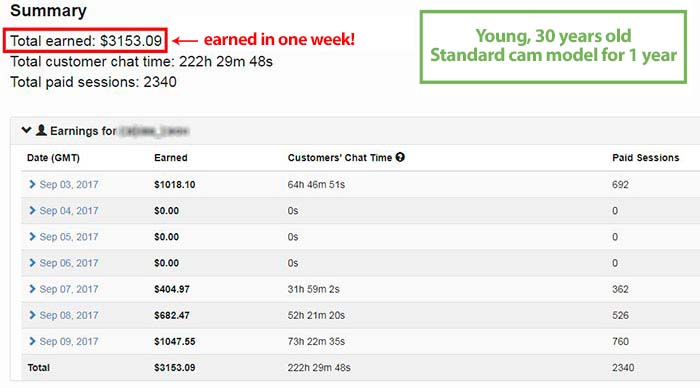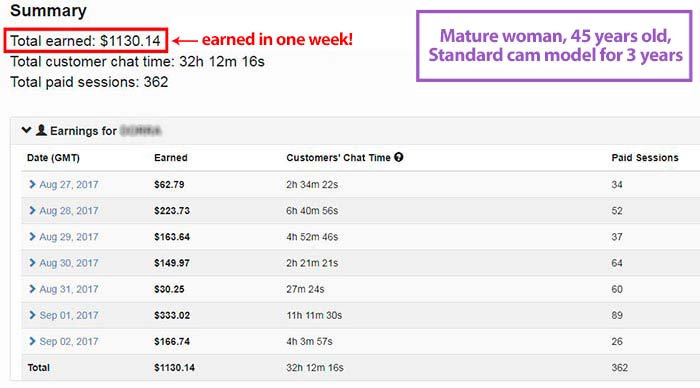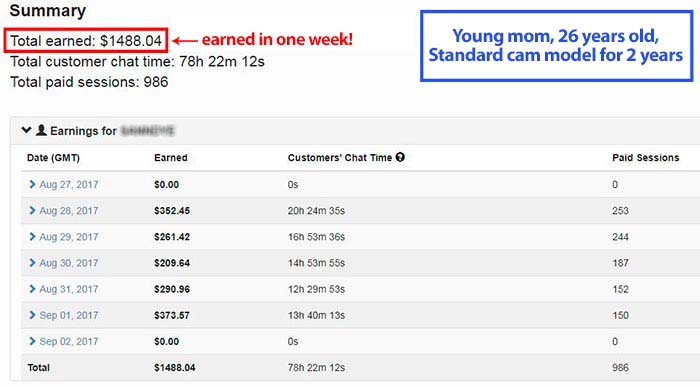 With Standard Acasa supporting you, you will without a doubt make tons of money! We support our models every step of the way, and precious training advice given by the very trainers of Standard Studio will help you become a successful model really fast! Join our family now and we can guarantee you will not regret it!
Requirements to become a webcam model
Here are the requirements you need to meet in order to become a webcam model:
1

Be 18 to 65 years-old;

2

Own a valid Identity Card or passport (which is needed to prove your age)

3

Own a good computer to go online

4

Make sure you have a good internet connection

5

Proficiency in English is a big advantage (but it is not compulsory)
That's it! If you meet the criteria above, you will be able to work in the webcamming field using Standard Acasa!
It doesn't matter whether you're a woman, a man or couple. Standard Acasa gives everyone the same excellent earning opportunities.
Is webcamming confidential?
Confidentiality is one of the webcamming rules. Models' identity is strictly confidential and inaccessible to the public of any kind. Your real name will not be shown anywhere.
Private sessions (where the model goes one-to-one with the customer) are confidential and the video stream is only seen by paying customers. Conversations between models and members are also personal.
Why start webcamming using Standard Acasa?
Standard Acasa is meant for anyone wanting to make a lot of money being a webcam model from home. However, if you want heavy earnings, it takes a little more than just turning on your webcam and waiting for the money to come flowing into your account.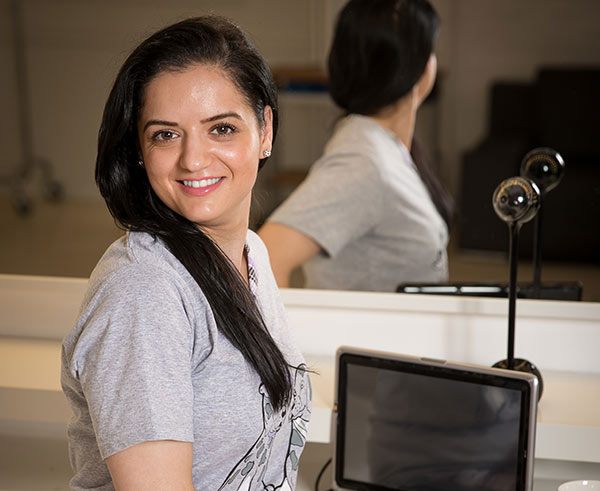 Using Standard Acasa you will have received all you need to start webcamming from home!
We will open an account for you on the biggest webcamming network in the world and then help you with any technical issue you might be facing and advise you what and how to do it in order to earn well from this. The Standard Studio trainers have worked with thousands of models over the course of the 10 years since the company's set up and they will help you succeed as well!
The Standard Acasa Package costs only €30
If you work with us, you will have the best chance to earn money fast in the webcamming field!